Digital Strategies
Strategic consulting is working with people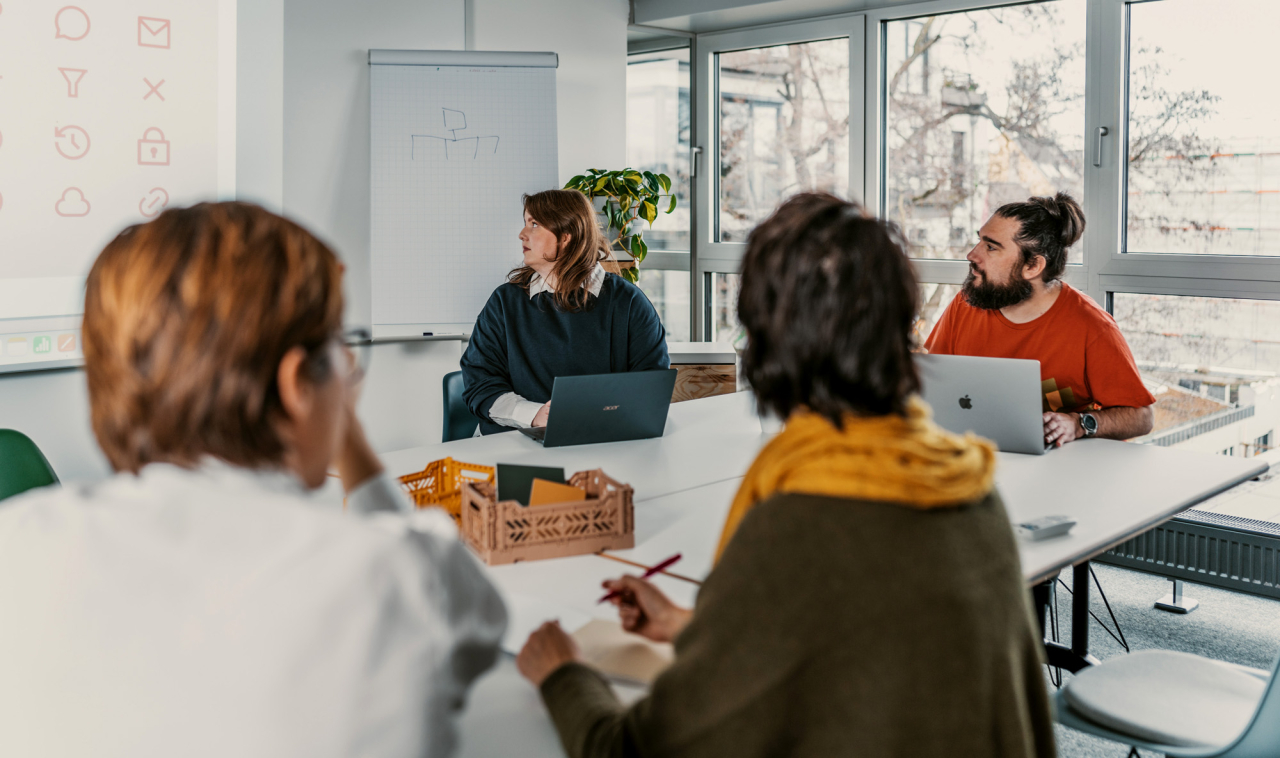 The goal of strategic consulting is more than just solving a single problem. We analyze the organization and its people to understand and make connections visible before finding holistic solutions. We want to empower people to make their demands on digitality. Technology is only a driver to change and improve.
Our digital strategies are uncompromising when it comes to quality. Solutions may be radical, but implementation must be simple.
Through our experience with large corporations, we know the keys to efficiently realizing digital strategies. When it comes to implementation, we provide support not only in an advisory capacity but also actively on-site. This is because we deliver concrete solutions, and you only get them when the theory is filtered through the requirements of practice. Rapid prototyping helps here. It makes processes tangible, increases understanding, and arouses enthusiasm in the company for the new technology.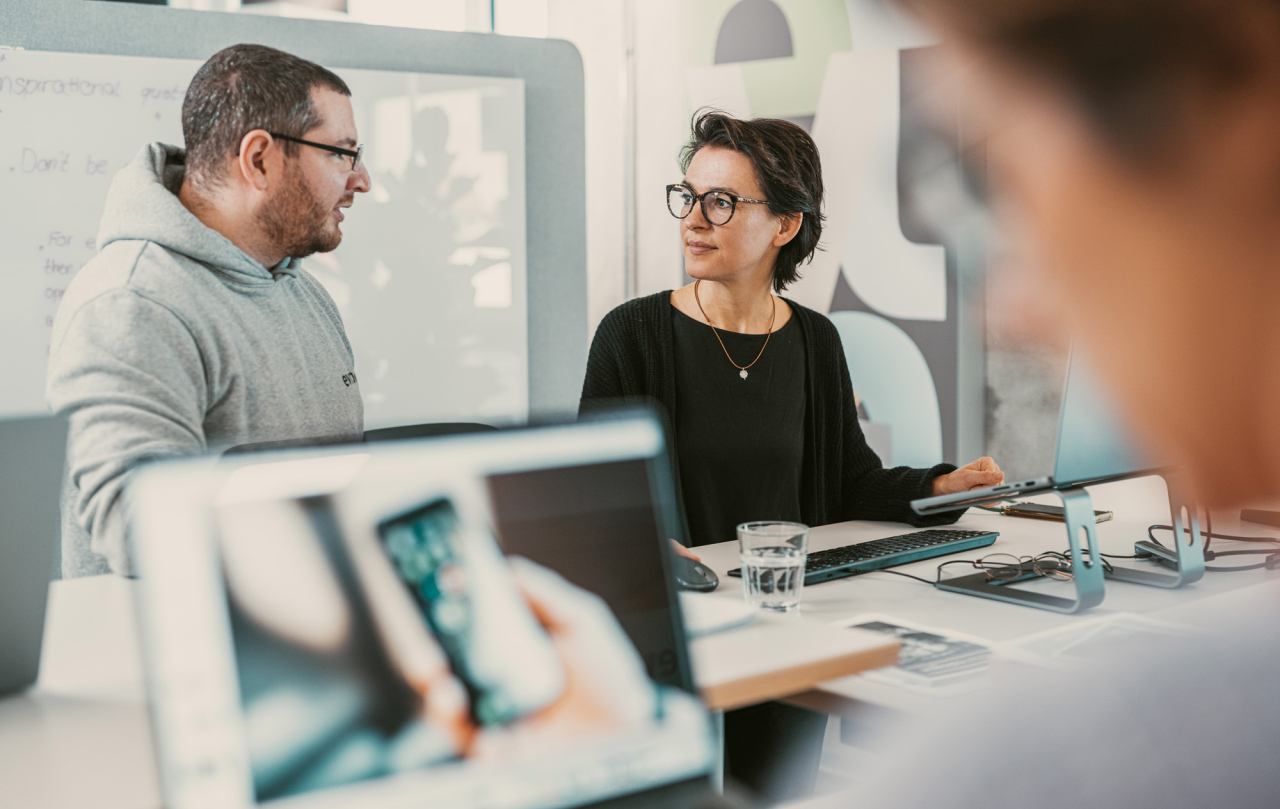 Core Beliefs. Together we develop guiding principles so that everyone in the company speaks a common language.
Model-driven Design versus User-centered Design. We develop universal approaches that build on a fundamental understanding instead of addressing individual symptoms.
Rapid Prototyping. We make models accessible to try out solutions instead of demonstrating them on paper.
Qualitative Interviews. Understanding what people need requires talking to them. All stakeholders are identified and included in the process.
Breaking the Walls. The digital world is real and, therefore, just as complex as reality. We work out the details in workshops. What initially appears to be a hurdle becomes a simple step in sub-processes.